Cedar High's McKayla Plewe is the Utah Association for Career and Technical Education (ACTE) New Teacher of the Year. Join us in congratulating her for this amazing achievement. ACTE will recognize her at today's Mid-Winter Conference. Plewe has revived the agricultural education program at Cedar High School during her four years there. She is also an adjunct professor at Southern Utah University and regularly invites clinical students into the classroom. In the nomination it states: "She has a knack for using what is provided and has created a horticulture program using an underutilized school courtyard to instill a love of plants and landscaping in the newly formed Courtyard Club." Congratulations McKayla Plewe!
Registration for Iron County School District's dual immersion schools is now open. Incoming first-grade students can apply to attend dual immersion Spanish classes at East Elementary or Chinese classes at Fiddlers Elementary. The deadline to apply is March 31. Parents can access the registration form for East at
http://bit.ly/3l2KQNT
and for Fiddlers at
http://bit.ly/3WTy7tV
.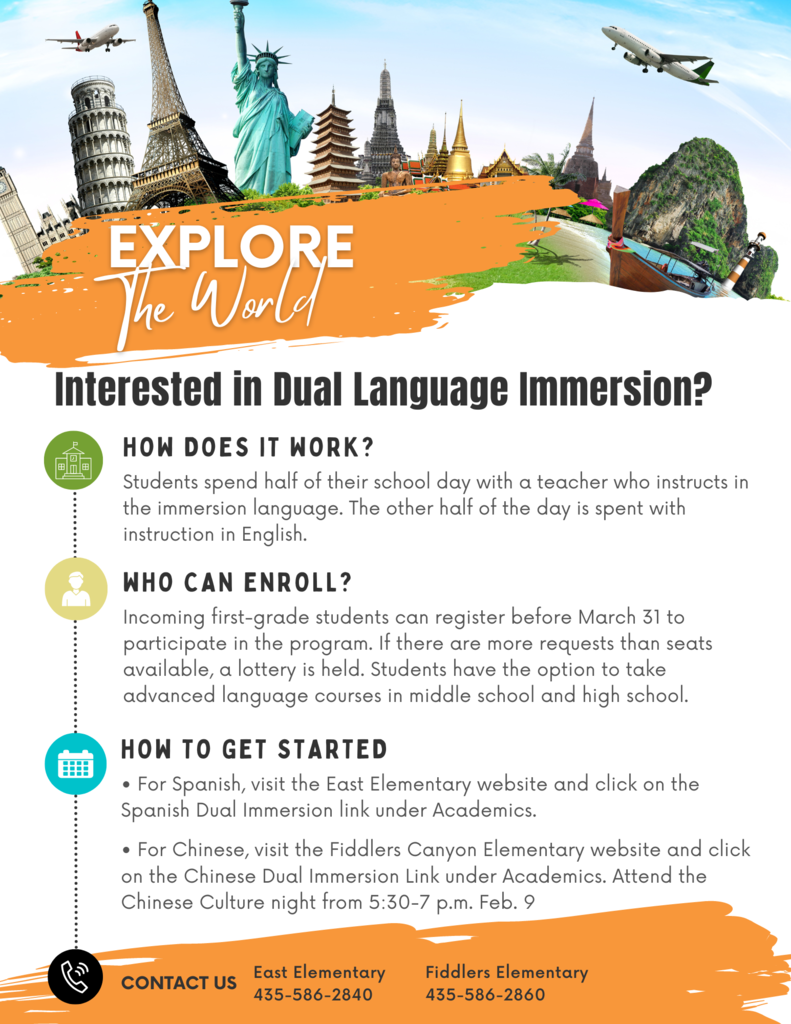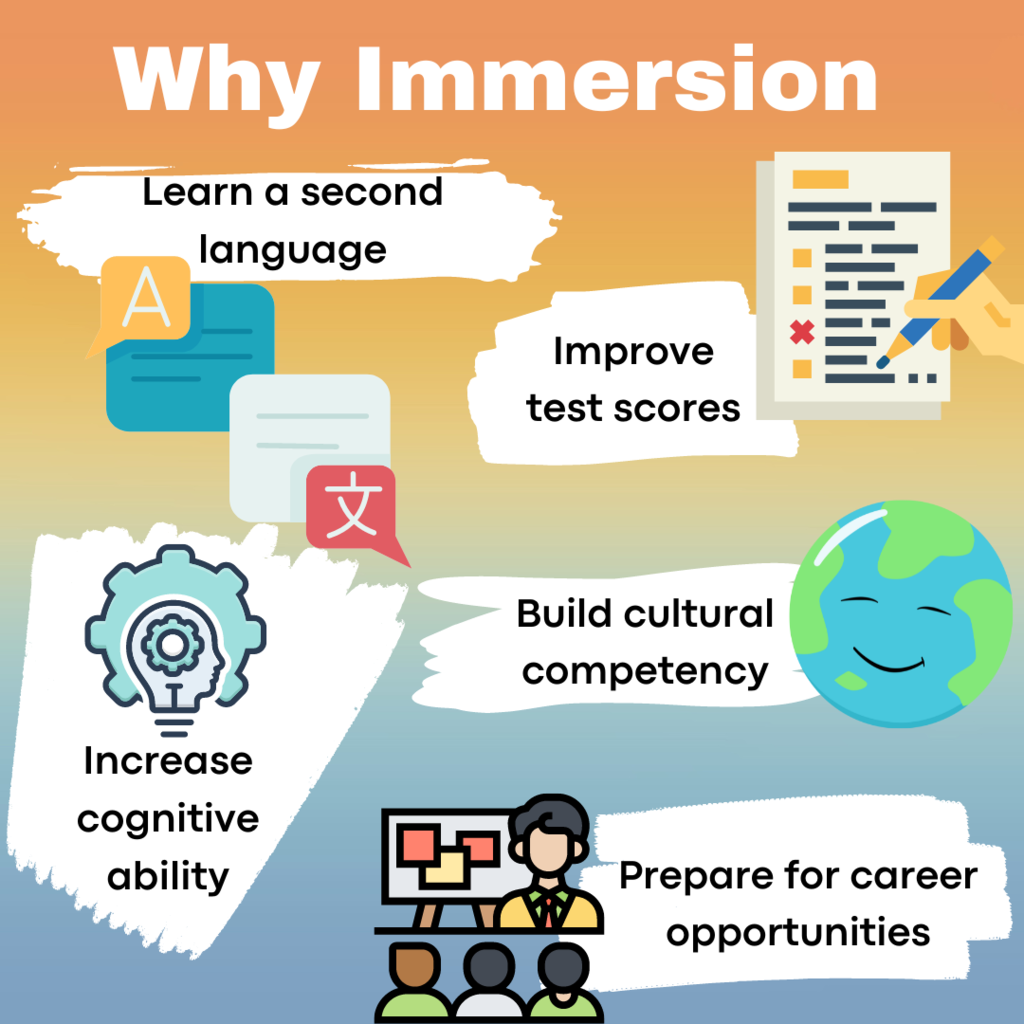 Wendy Stoker, owner of Cedar City's Arctic Circle, knows students cannot learn if they are hungry. Thanks to her generosity, 302 students no longer have delinquent lunch accounts. Through Arctic Circle's Arctic Cares program, she donated $952.80 to cover lunch needs.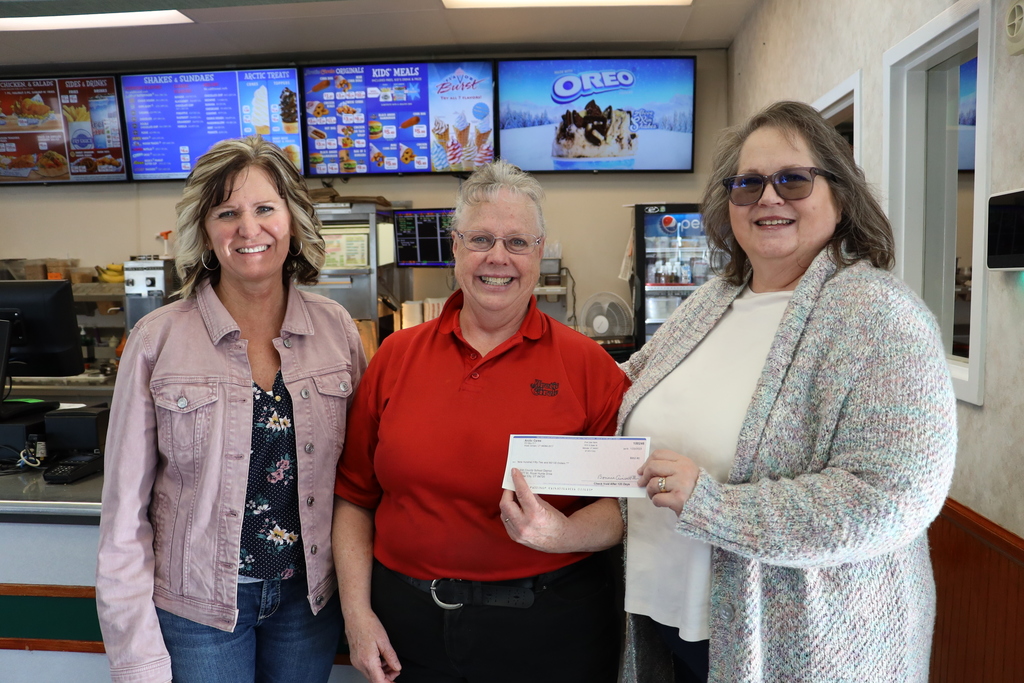 Students from around the Iron County School District enjoy the music and teachings of bluegrass band Sister Sadie at the Heritage Center. Thanks to Cedar City Music Arts about 700 students participated in a matinee performance where they also learned about music writing and how different instruments add to the overall composition.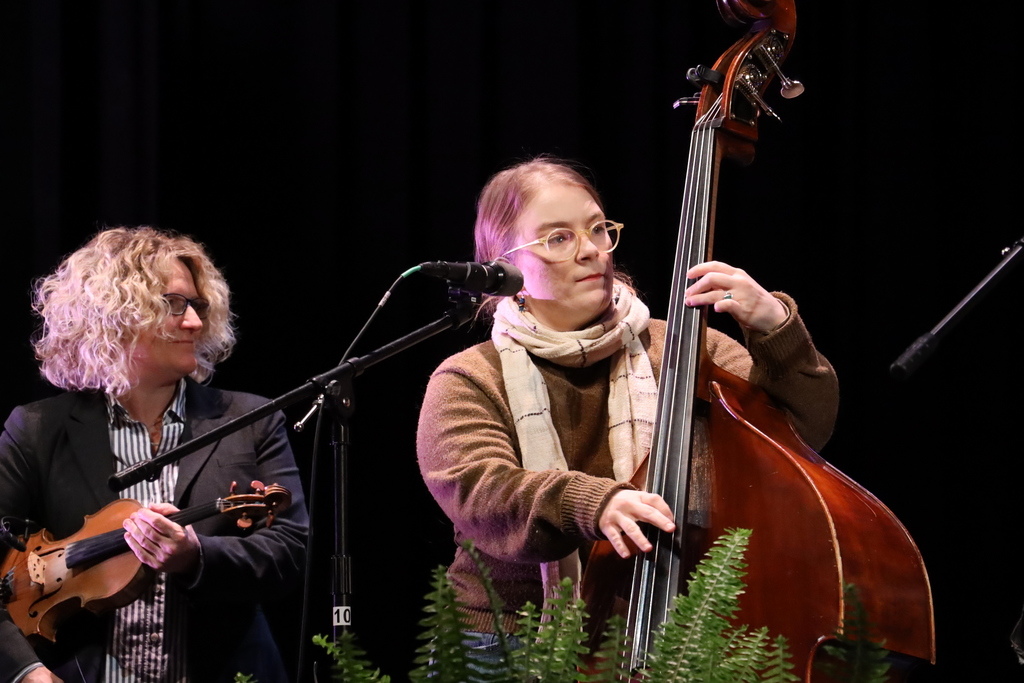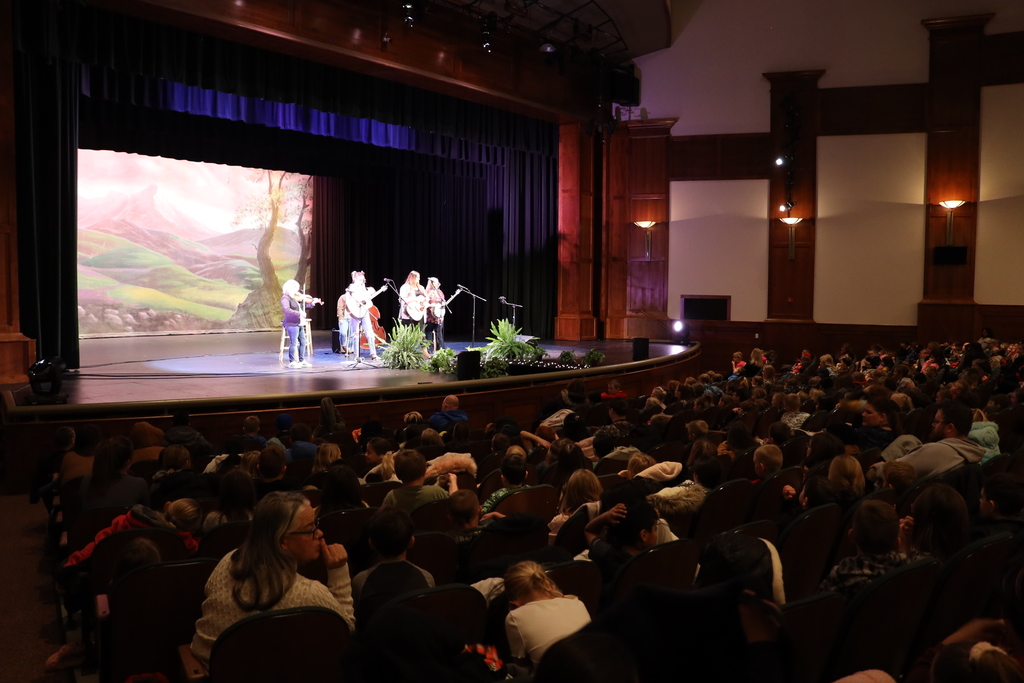 It may seem like students just went back to school, but today marks the 100th school day for ICSD students. Elementary students know how to celebrate the day with many donning rollers and silver hair and walking with canes as they try to represent centenarians. Learning activities throughout the day also emphasized the number 100. Brooke Bali's first-grade students practiced counting to 100 by 10s with a stack of ice cream scoops, read about a wolf who tries to fatten a chicken by feeding her 100 pancakes and enjoyed a few pancakes as well. Happy 100 days ICSD!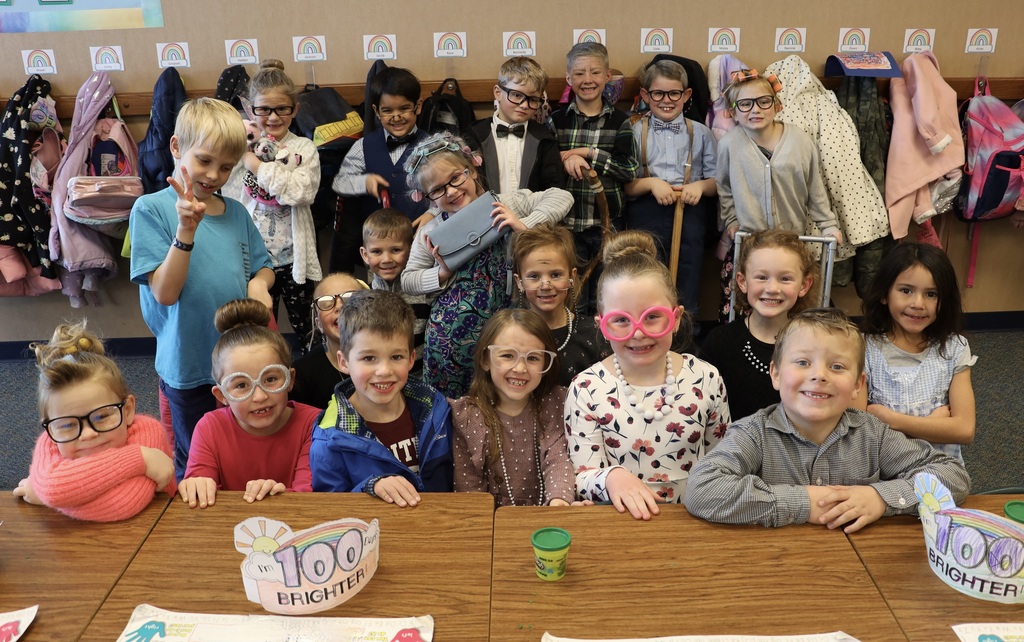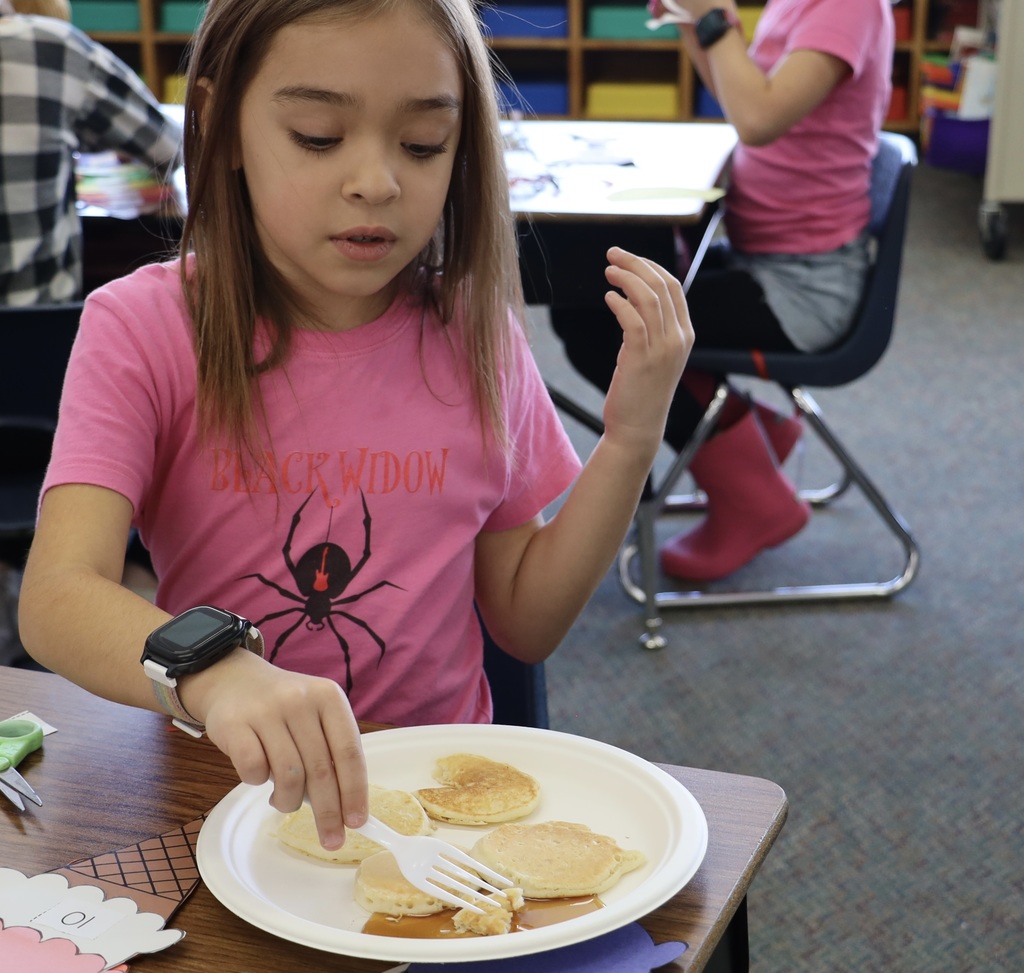 The Board of Education of Iron County School District may consider a policy outlining the parameters for RDA requests. Board members also heard a request to be the authorizer for a new charter school. Read more about the work meeting held on Jan. 17 in this edition of Board Briefs at:
https://5il.co/1nlz1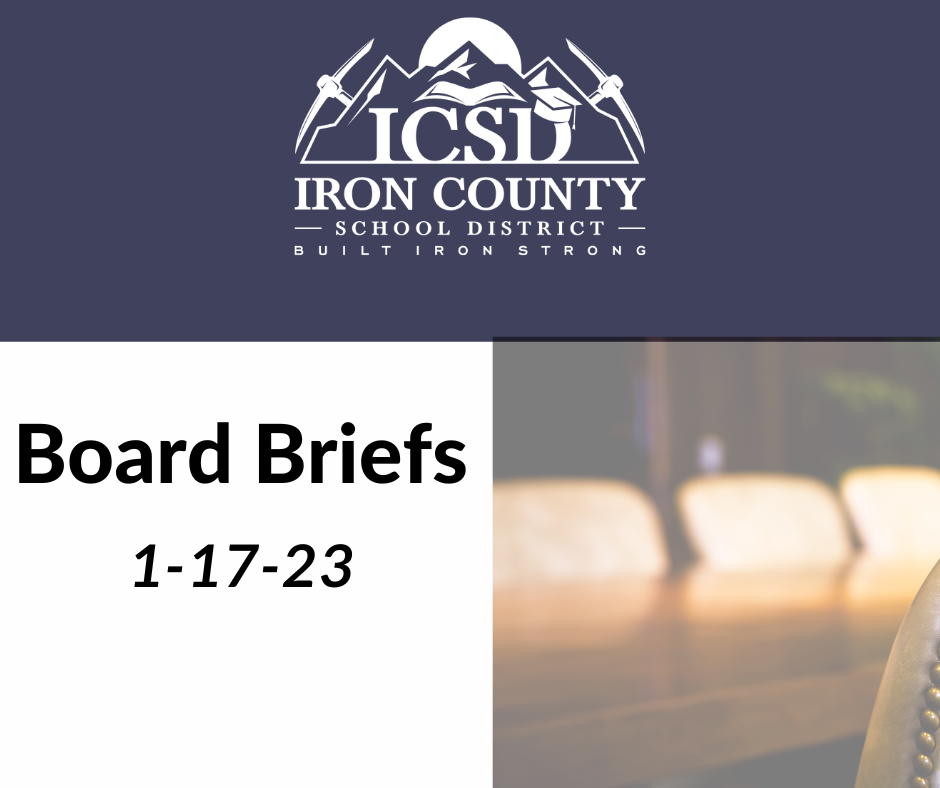 Show of support! Two families took center court Wednesday evening at Canyon View High School as the recipients of proceeds from the Steve Hodson Cancer Classic invitational basketball tournament. Family members of Payton Higgins and Cashdyn Brindley accepted checks for $5,500 from Canyon View administrators. The school hosted the popular tournament between Christmas and New Year's in memory of Steve Hodson, a former basketball coach who died of cancer in 2008. Proceeds from admission sales, concessions and registration fees are donated to help selected individuals in the community who are battling cancer.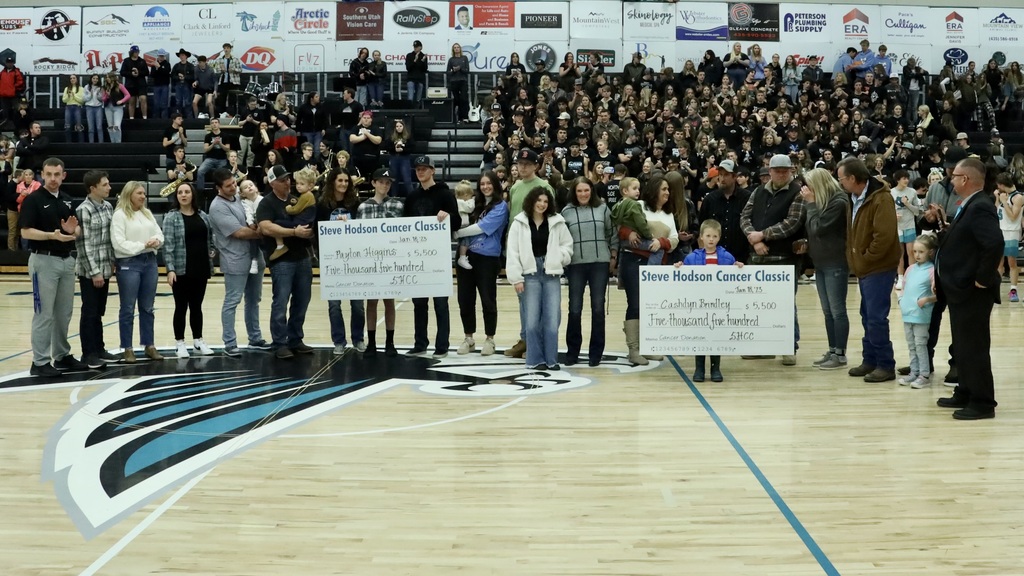 The Cedar Reds Boys Basketball team took their skills to a different court recently as they interacted with students in the 4H program at North Elementary. Coach Tyler Monks said his varsity team worked with the students for about an hour on skills and team building. Then each clinic participant received a basketball. Big thanks to the team for being wonderful examples and helping the youth of our community.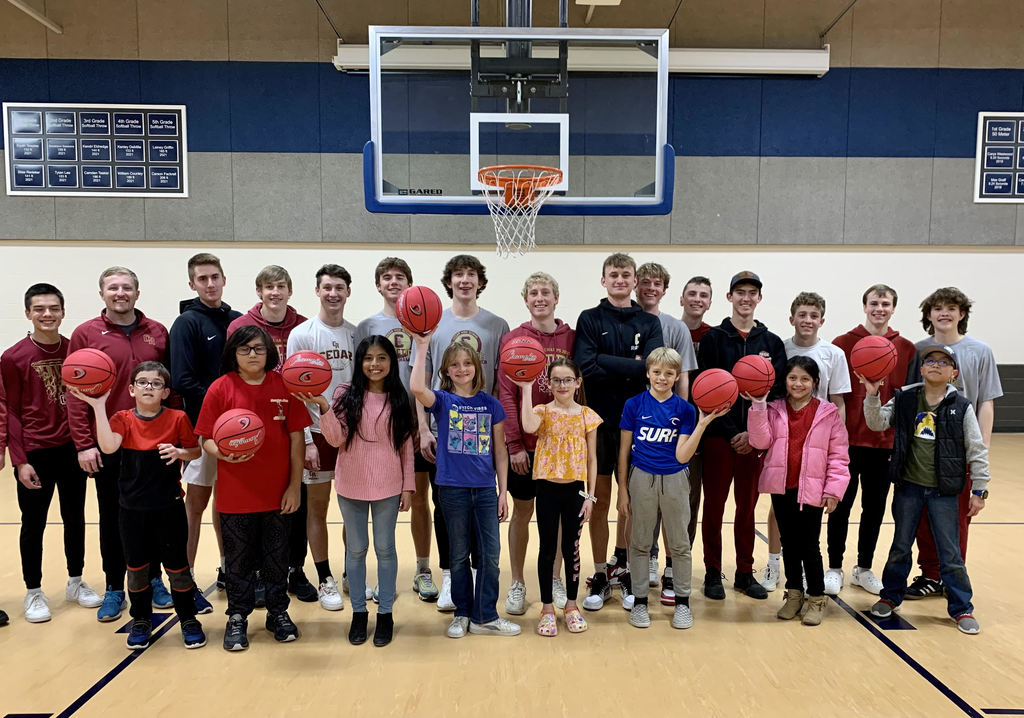 We want to offer our heartfelt thanks to the many who have reached out offering counseling services and other supports to students, teachers and staff in our schools. We are privileged to be a part of this caring community. Thank you!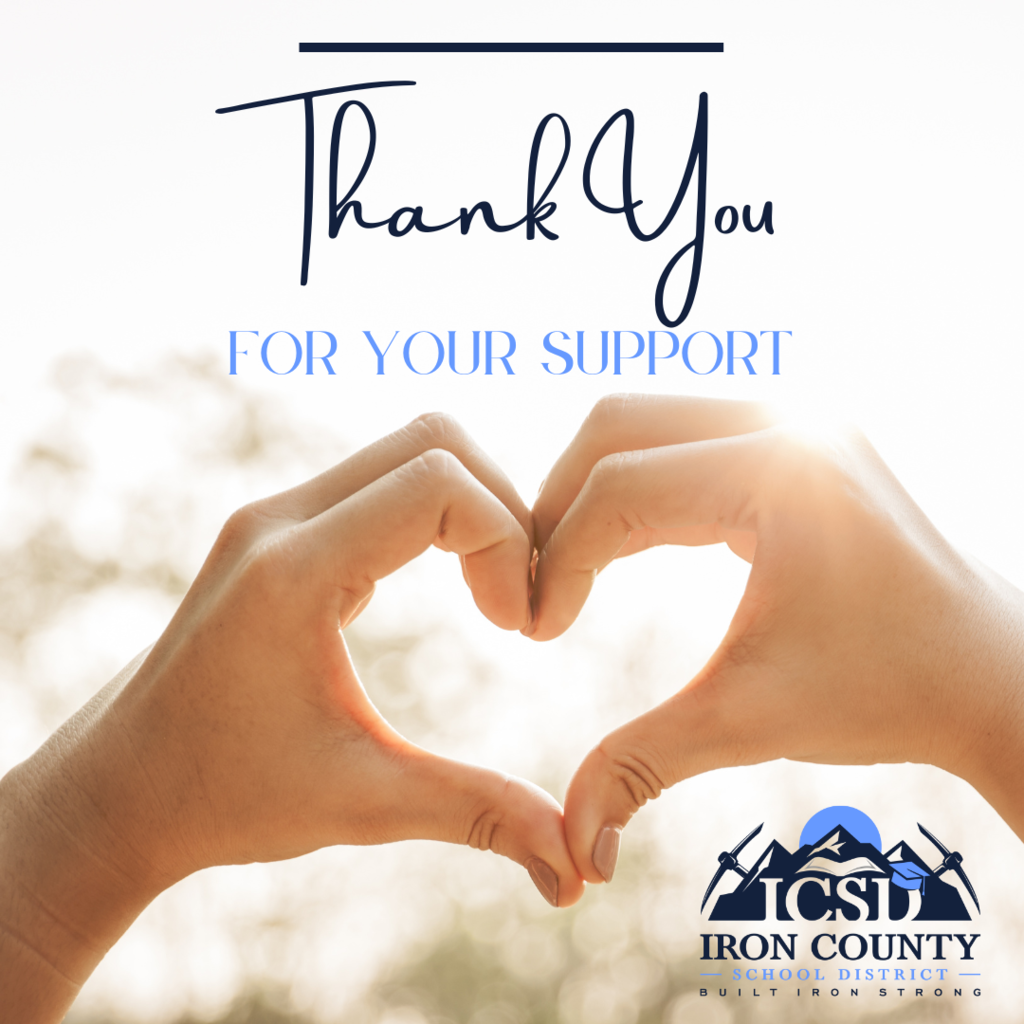 Explore the possibilities at Launch High School during the upcoming parent meetings and student workshops. See why students choose Launch High School. Enrollment requests are due Feb. 14. Learn more at launch.irondistrict.org.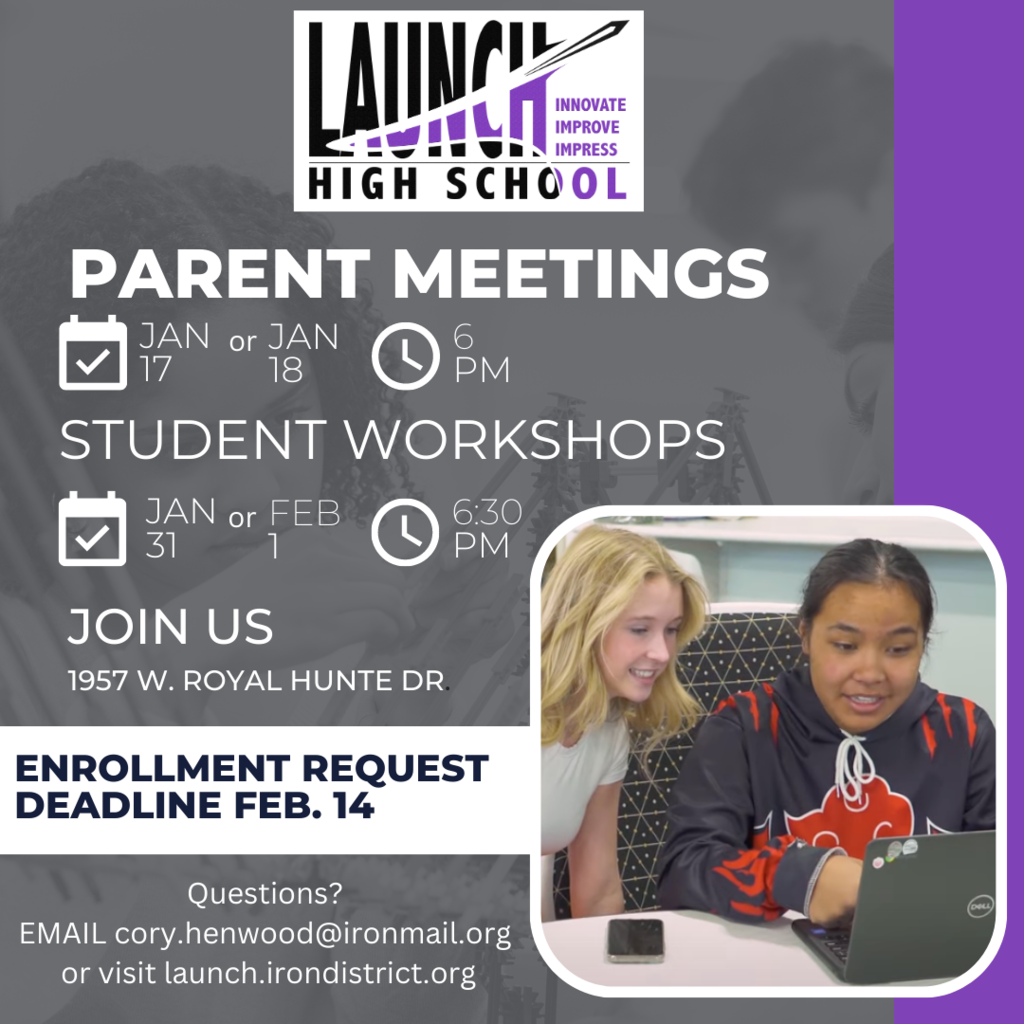 A few Board of Education members, including new board member Tiffiney Christiansen, visit Enoch Elementary. Each month a couple of board members join the District Administration Team for a school visit. The visits include a conversation with students and staff about their favorite things at the school and areas where improvement is needed.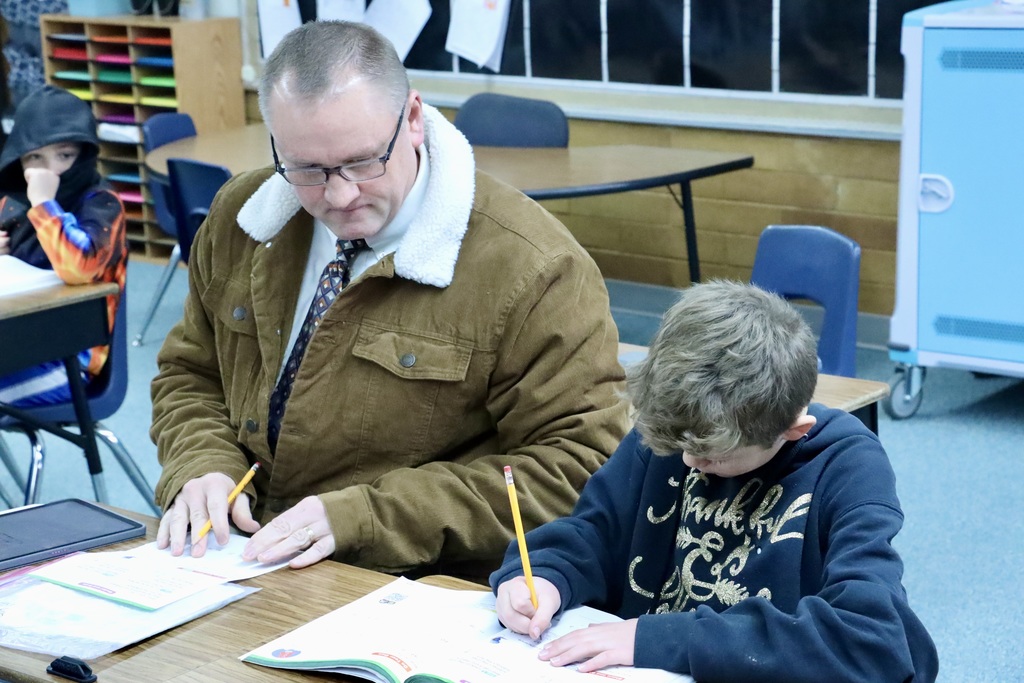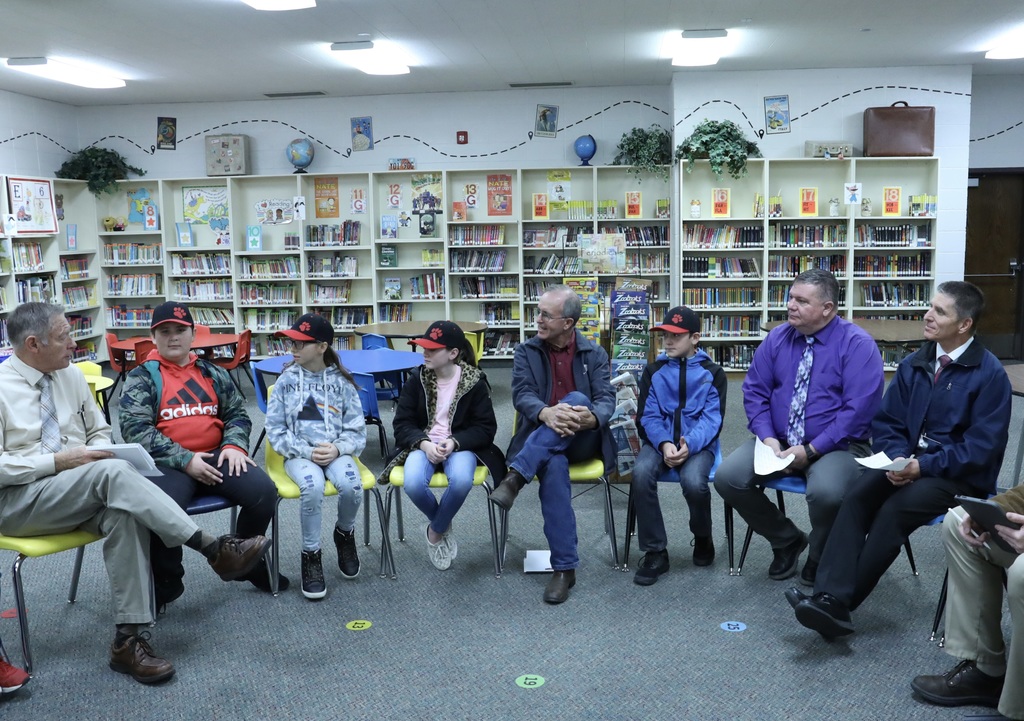 Shout out to Jason Jacobsen. As Canyon View's head baseball coach, the Utah High School Activities Association is honoring him as the 3A Coach of the Year. He will be honored today at an awards lunch. Congratulations coach!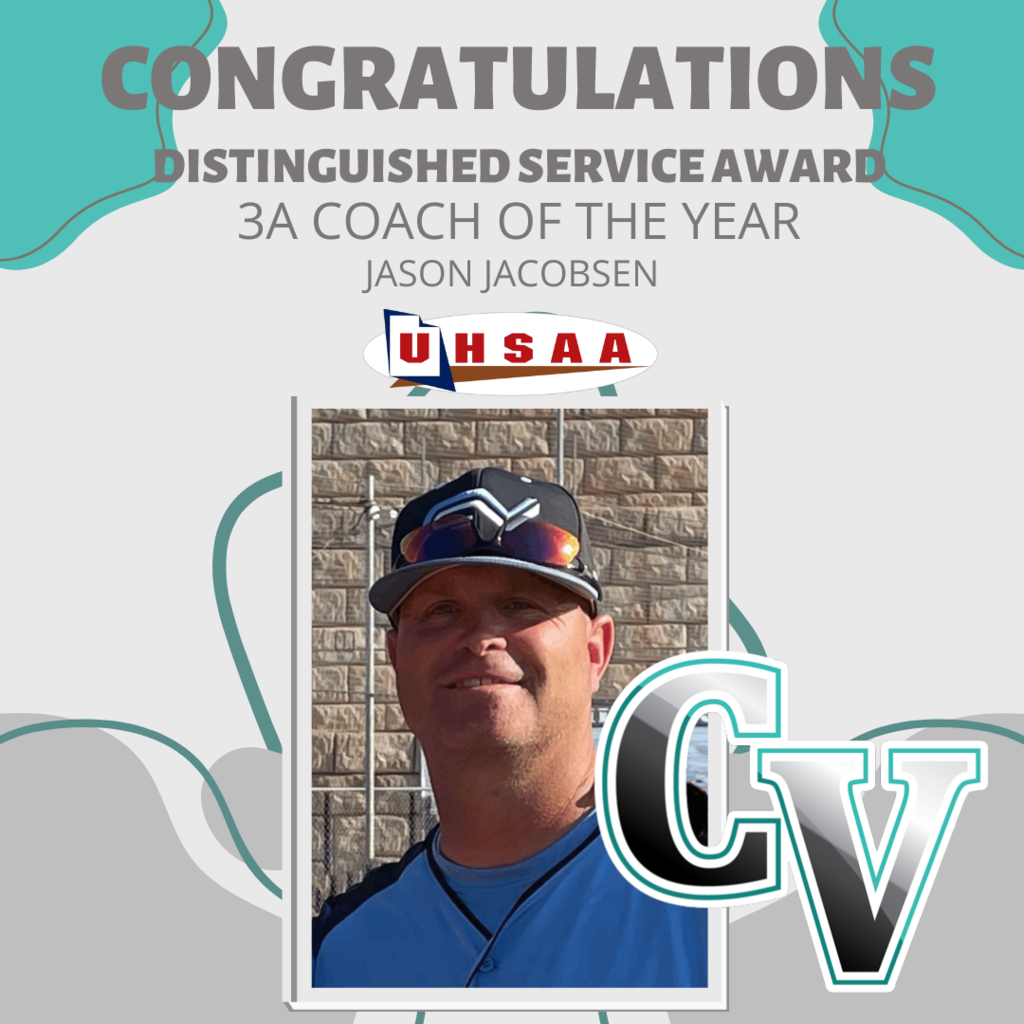 Monday evening students and community members gather in front of Canyon View High School in remembrance of the tragedy in Enoch. Five Iron County School District students were among those found dead on Jan. 4. Principal Dennis Heaton said he was focusing on the light that each student was for those around them. "Please remember that life is always better when we focus on the light," he said. Student government officers lit and handed out candles and the Canyon View Madrigals gave a musical tribute. Two teachers also gave tribute through song and poetry. Read more in the St. George news at bit.ly/3W2gGH2
Winter recess didn't stop the fire of competition from burning strong as teams gathered for the 14th annual Steve Hodson Cancer Classic tournament. Girls and boys basketball teams competed in a series of games held at Canyon View High School and Canyon View Middle School over three days. The tournament concludes tonight. The invitational tournament is staged in memory of the former basketball coach who died in 2008 after battling cancer. Proceeds from the sale of admission tickets, registrations and other donations will help selected individuals who are battling cancer and their families.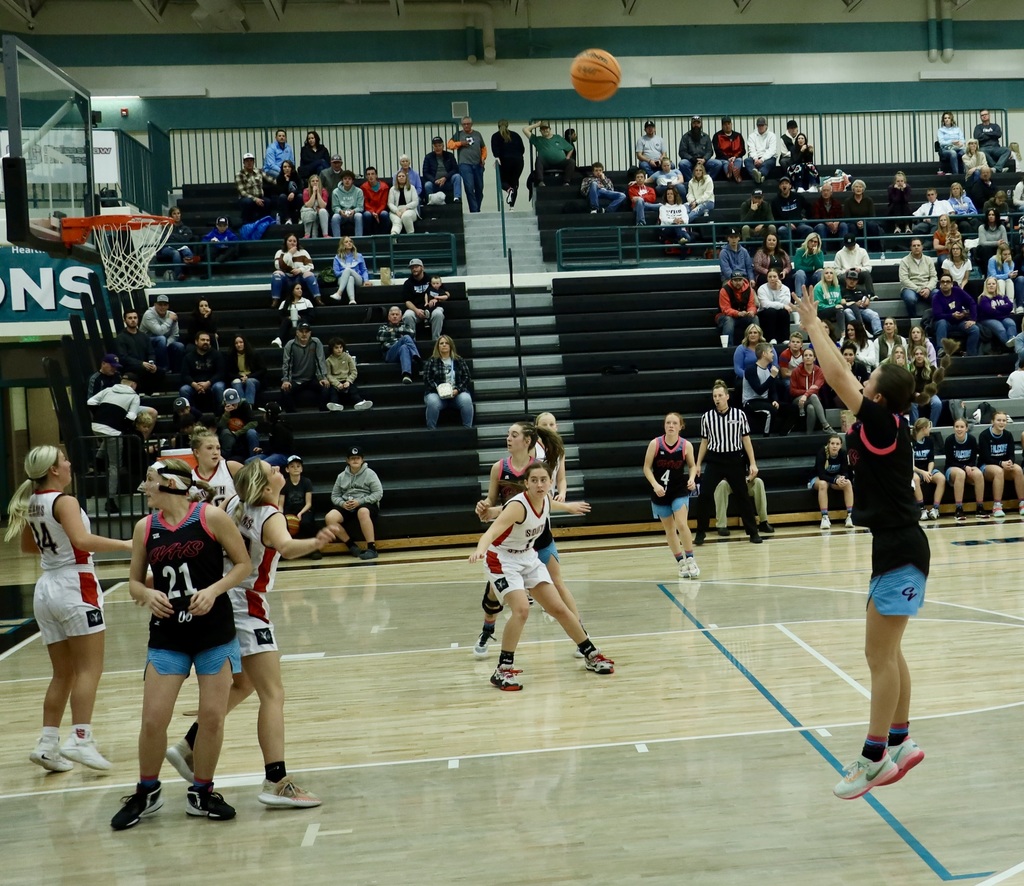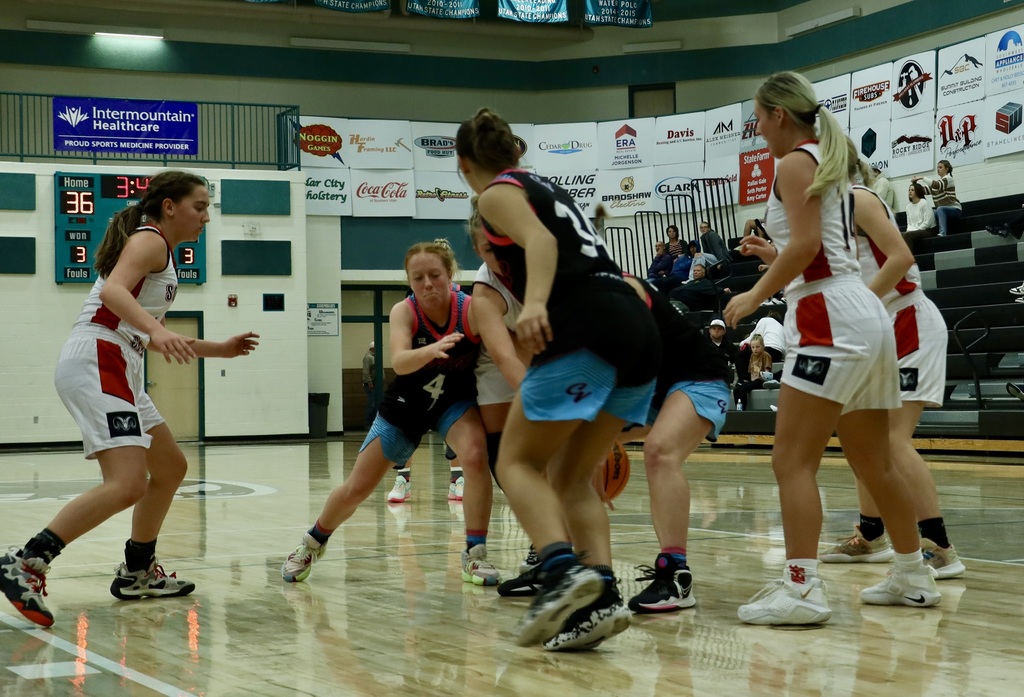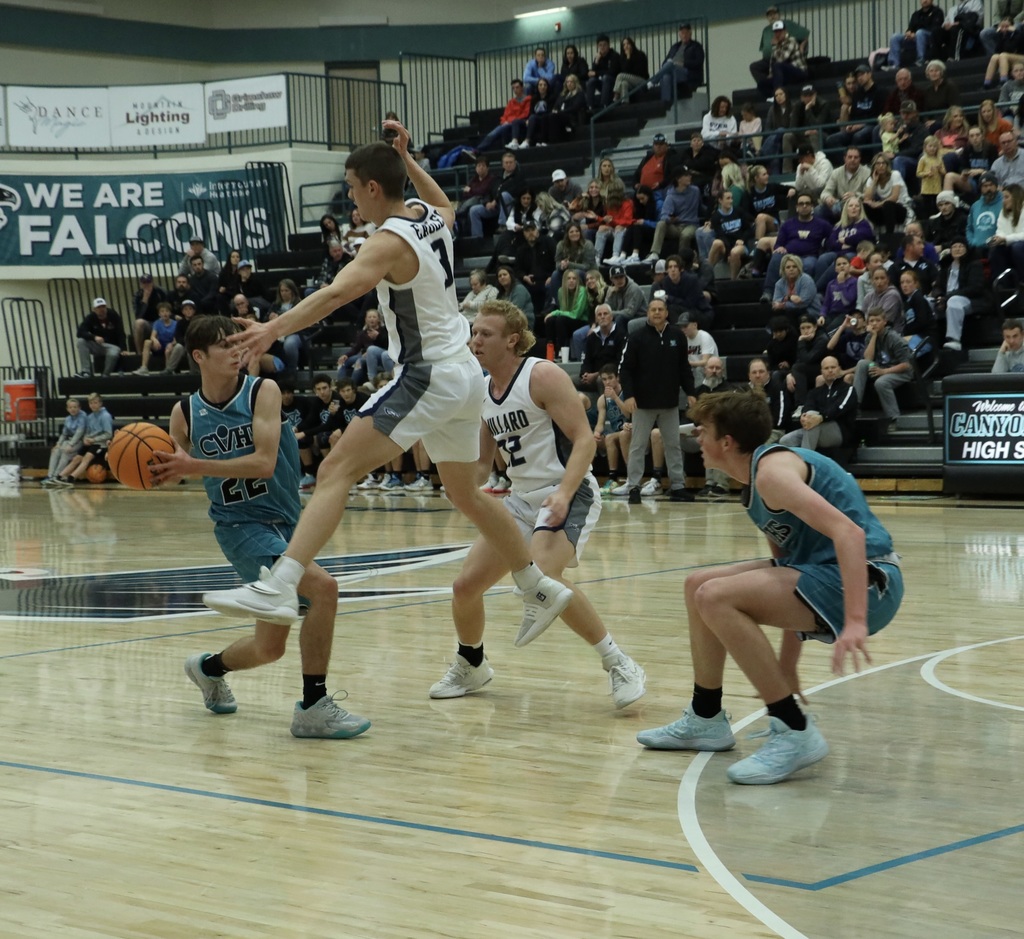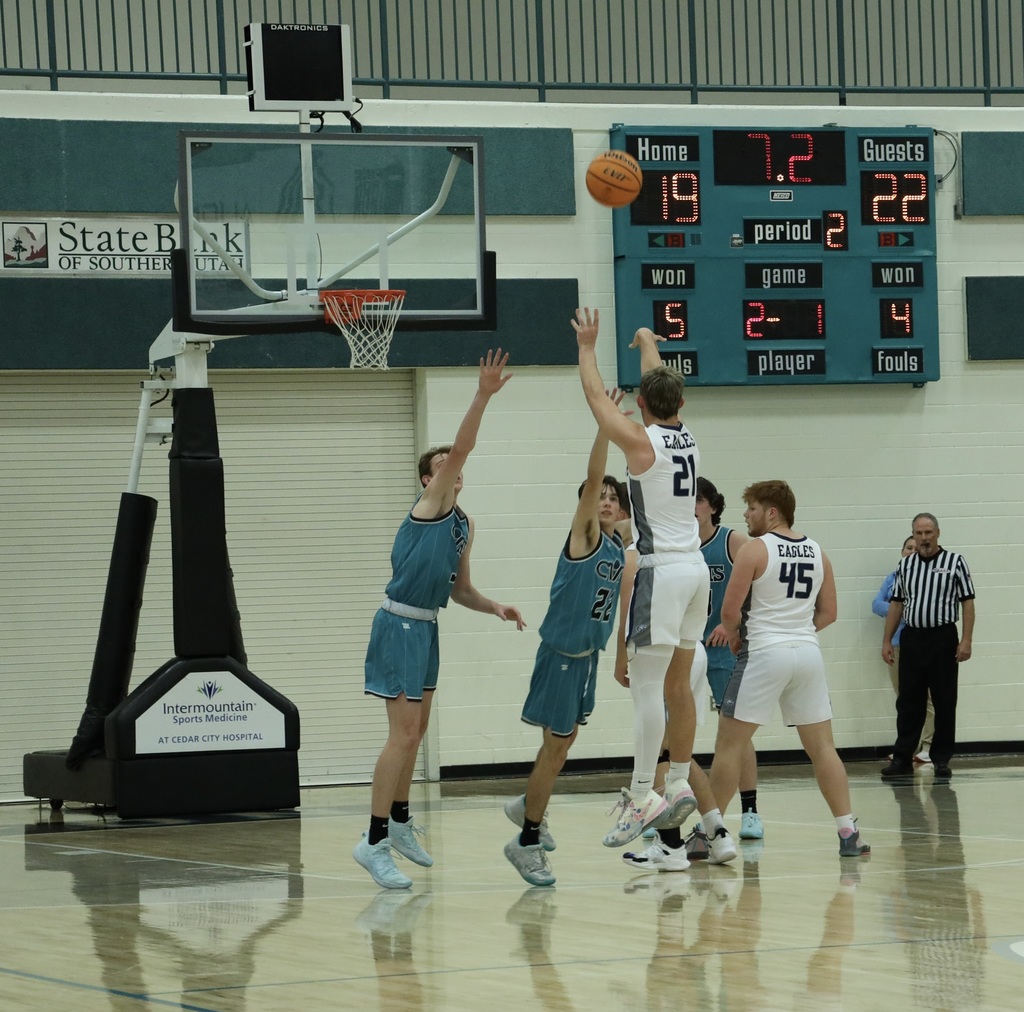 'Tis the season of giving. Schools have been busy with service projects and other activities to help those students who need it the most. Canyon View High FCCLA put together a schoolwide coat drive. Their efforts gathered 21 child-sized items, eight men's winter items, 17 women's winter items, five blankets, 19 men's clothing items and five women's clothing items. The honors society at Canyon View Middle School conducted a food drive. Each class took up collections in a competition to see who could collect the most. The food drive yielded three carloads full of donations of non-perishable items. The donations went to the district pantry which helps students in need. At East Elementary, student ambassadors issued a Christmas Cheer Challenge and encouraged classes to create holiday cards to bring cheer to senior citizens who spend the holidays in a care center. The 181 cards were delivered to Stonehenge, Our House and Cedar Health and Rehab. Nearly each resident received two cards. The annual Chuck UR Change at Parowan High School brought in $1,058.67 to be used for Sub for Santa. Each grade level competed as they collected change in the jars. The 10th grade gathered the most and was the ultimate winner of the pizza party.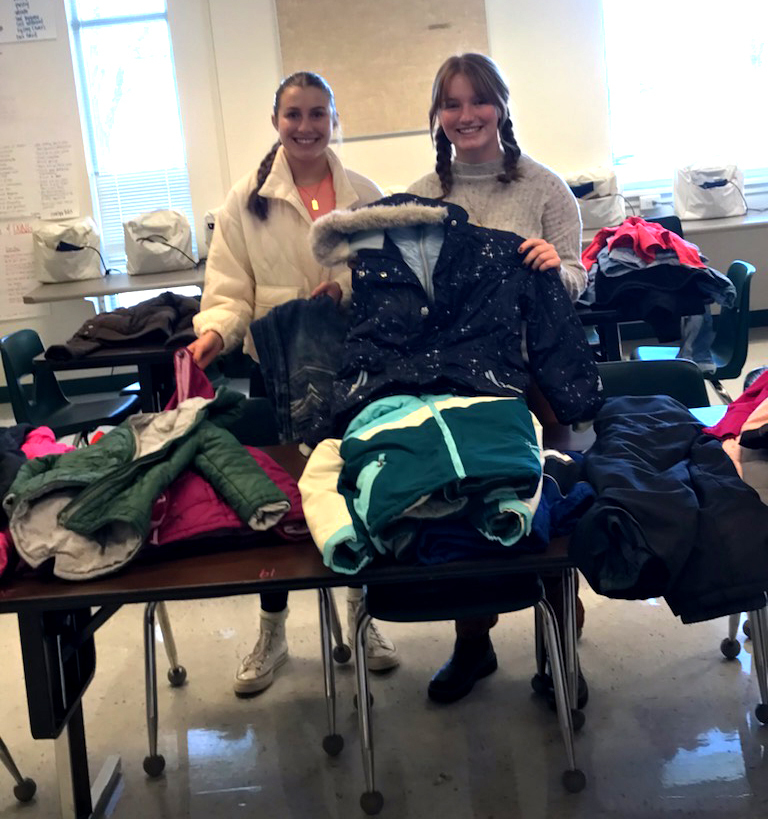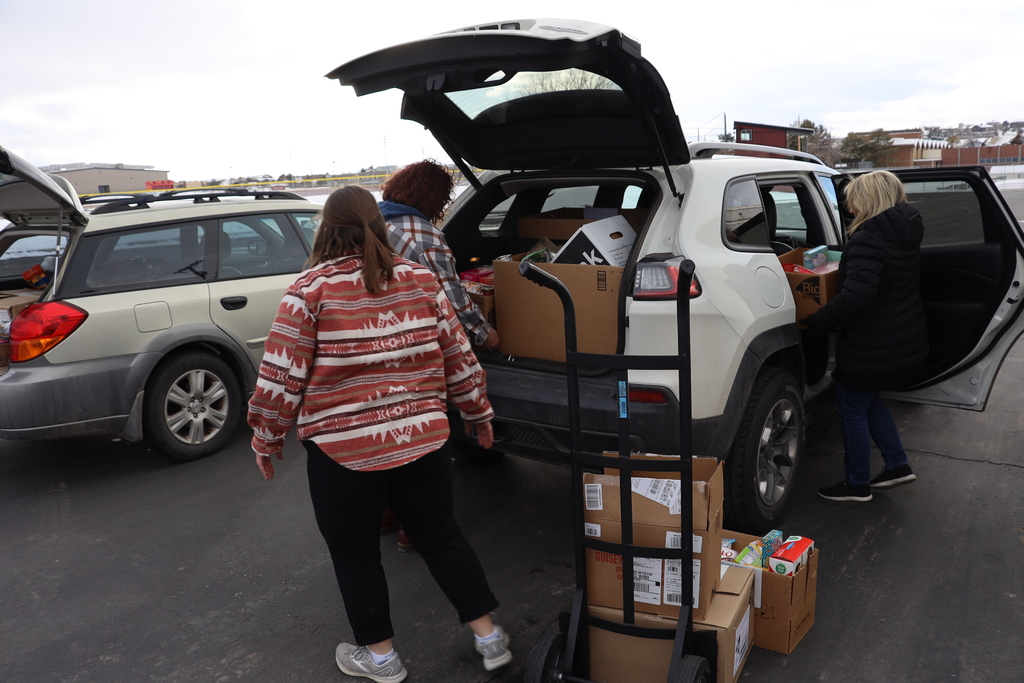 The Holiday Tree Jubilee makes such a difference for students in need in the Iron County School District. Homeless liaison Tracy Womack received $8,000 from the annual fundraiser. That funding will be used throughout the year to help students with clothing and other needs. Thank you for the generous donation!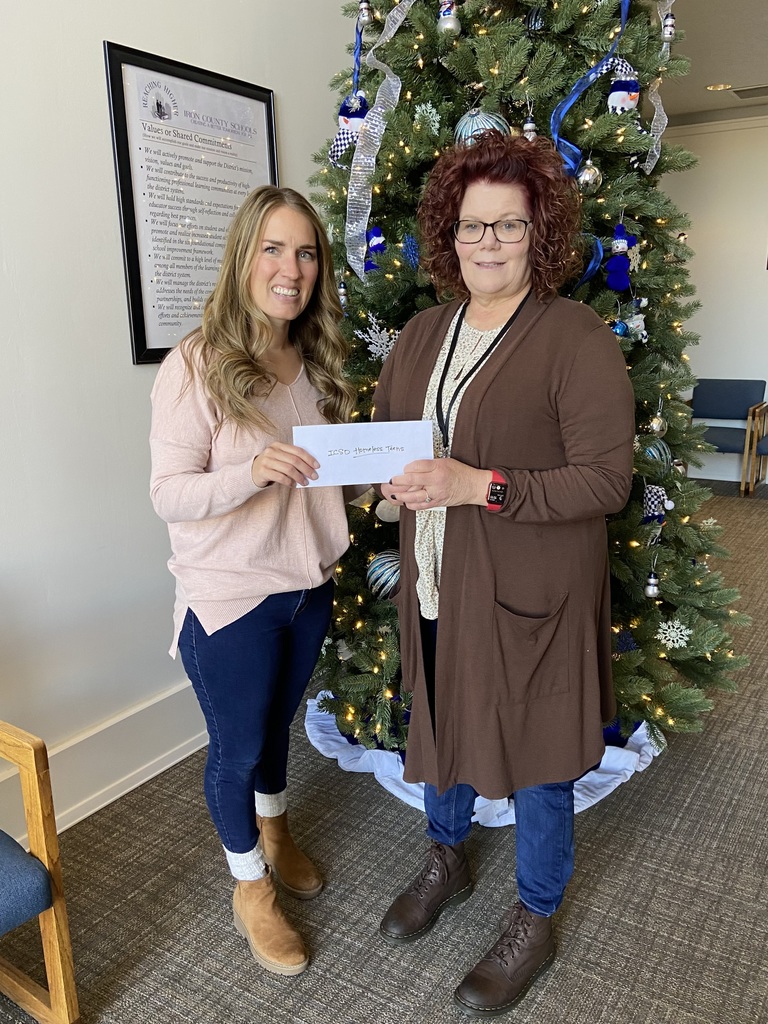 Iron County Board of Realtors is always generous, but they really outdid themselves this year. Nearly 160 food boxes were assembled and distributed to families who need a little help during the winter break. Smith's Food and Drug and Utah Food Bank helped provide some of the items that went in each box assembled by volunteers from the board. Thank you for helping our students and their families.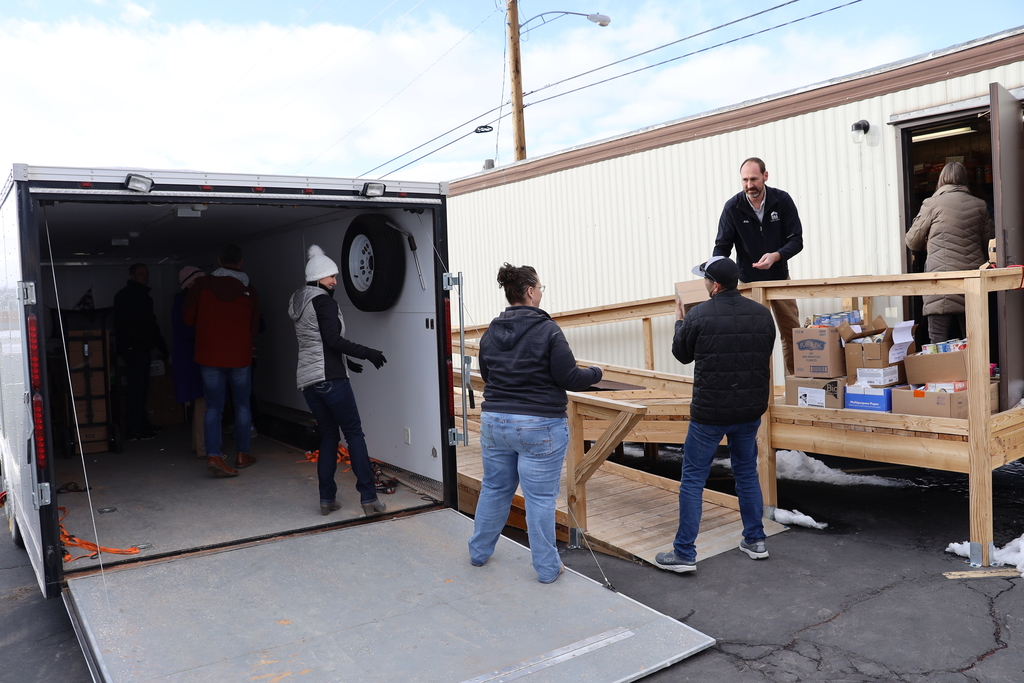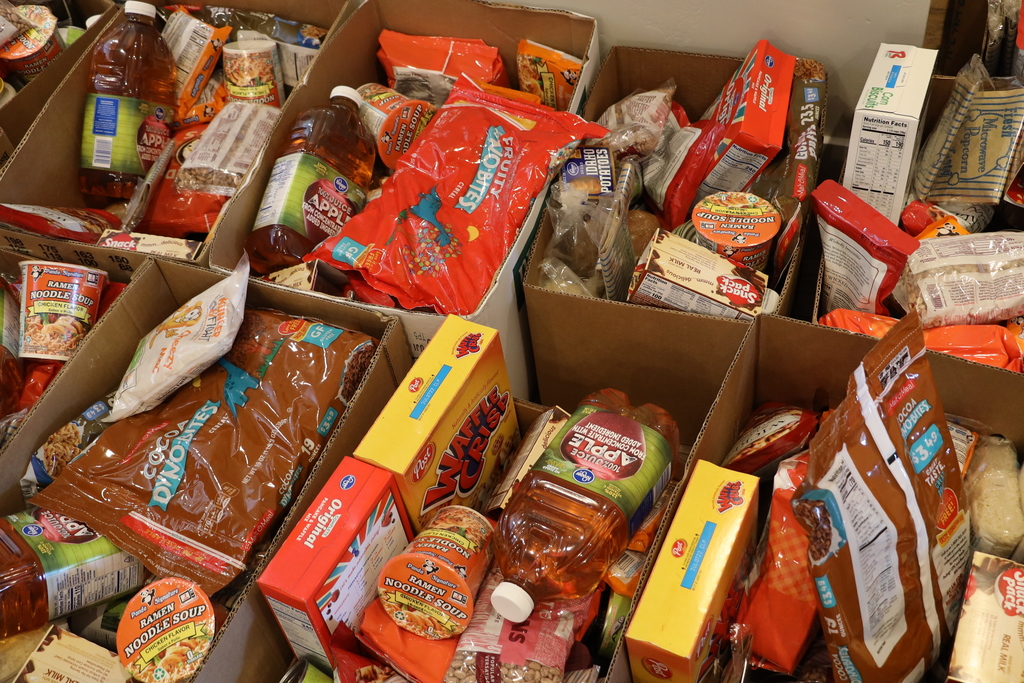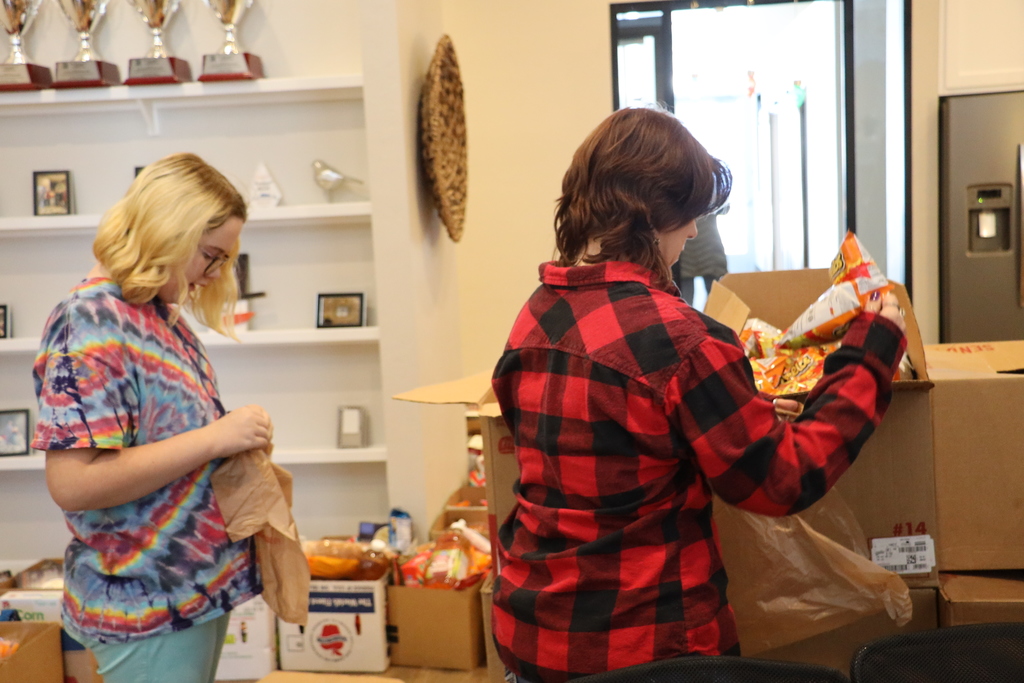 The tradition continues. Students at South Elementary gather for the annual Christmas sing-a-long. Lyrics to traditional songs were projected onto a screen for the students to all join in the singing. Third-grade teacher Jimmy Shirley recalls his years as a student at the school when they would gather around a Christmas tree. Now the sing-a-long takes place in the gymnasium.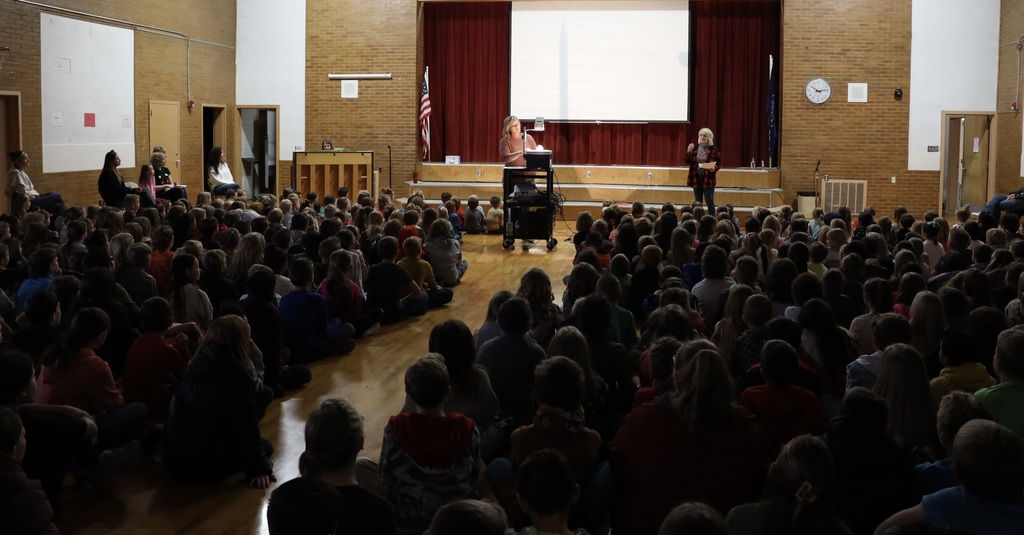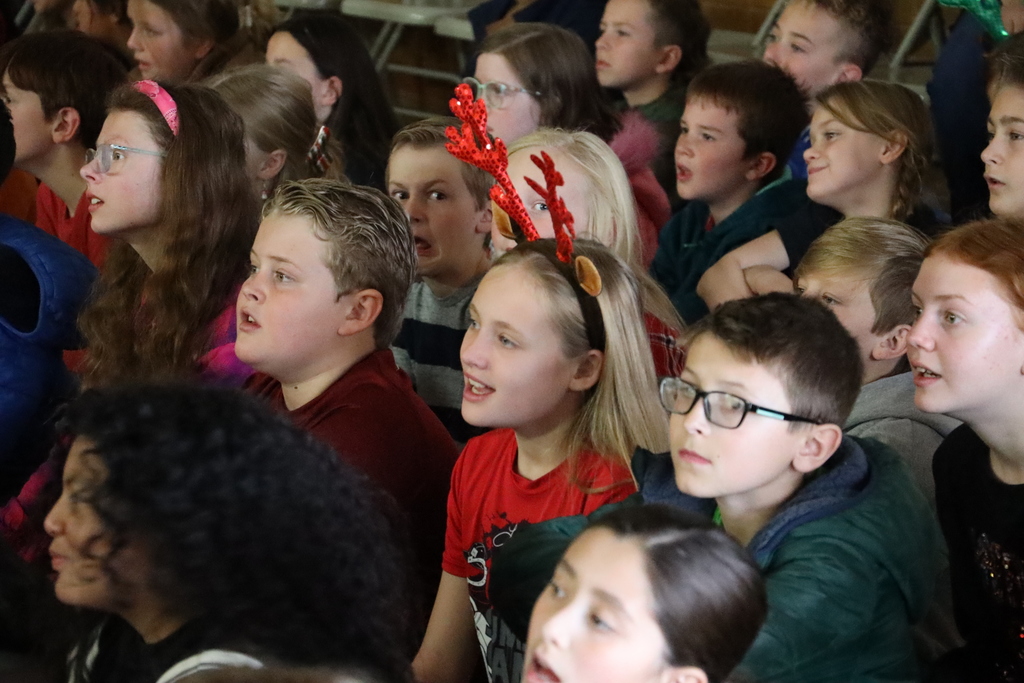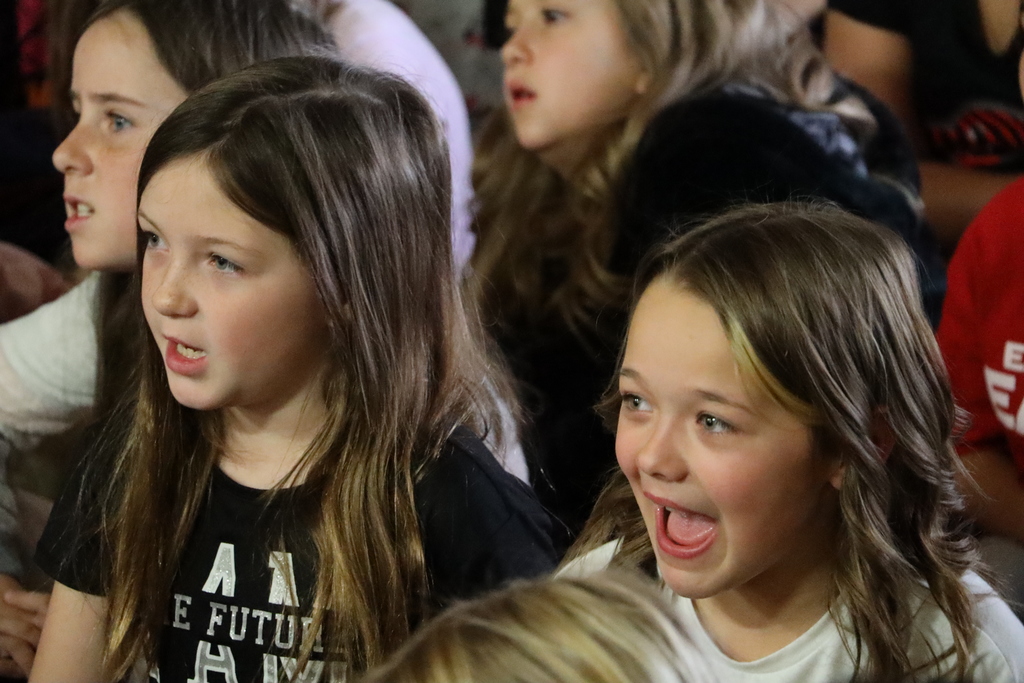 Students couldn't stop grinning this morning as they entered Iron Springs Elementary School nearly an hour before school began. The students arrived early (many in their favorite pajamas) to enjoy Breakfast with Santa. PTA volunteers served cinnamon rolls, milk and juice for all who came for the special visit. Santa greeted the students from his seat on the stage and parents took photos as the children put in some final requests. The activity started eight years ago and is a joint effort between the lunch ladies and PTA.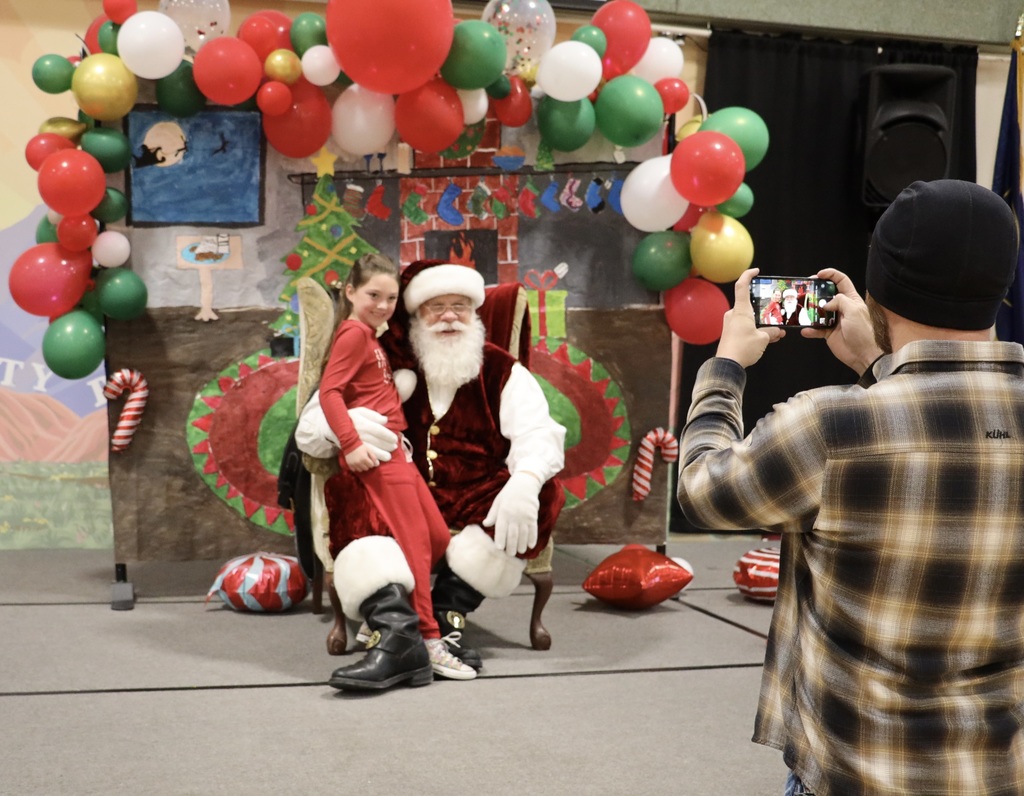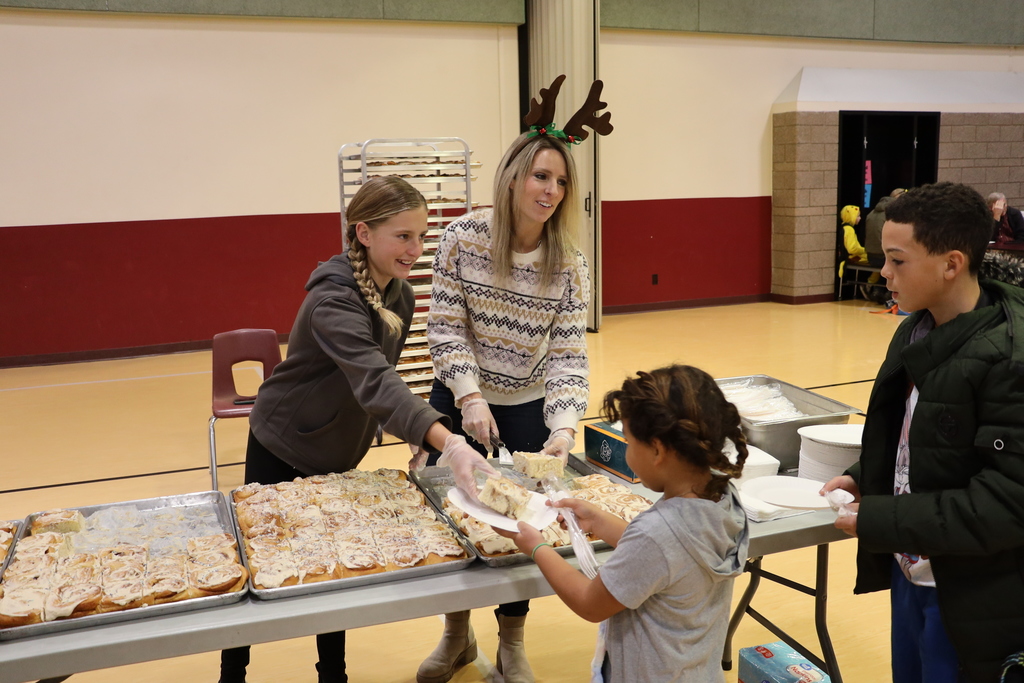 Nearly 400 students fill the Southern Utah University ballroom to explore careers and educational opportunities available following high school graduation. Representatives from a variety of professions spoke with small groups of students as they circulated through five rotations. Every high school junior was given the opportunity to attend the career fair.