Access Canvas as a Student
Navigate to irondistrict.instructure in another browser tab. Do not simply search Google for Canvas as that will take you to someone elses Canvas site. Ours is specific to our county.
For a complete walk through you can watch this video.
Canvas has been set up to use your active directory information. To login simply use your username, which is your student ID, and your password.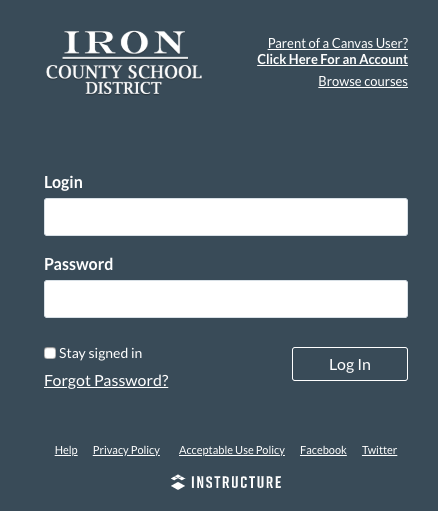 Click Accept to have access to your courses. These invitations will appear at the top of the home page.
To change notification frequency login to your account. Select Account on the top left, then select Notifications. From this screen you can modify what you will receive notifications on and the time interval you receive them.